Market research allows a company to discover the target market and get feedback from consumers about their interest in the product or service. Some are face to face interactions and may demand traveling (require car or motorbike) whilst others can be held remotely as long as you have a reliable internet connection, laptop and mobile.
Market research involves the gathering and analyzing information of consumers. This helps businesses understand what products/services people want, who will buy them, and for what price.
If you think that you'd enjoy talking to strangers, and getting their opinions about various products and services, read our simple getting on board FAQs.
Market Research Activities involve numerous assignments such as mystery shopping, retail audits, field surveys, focus group discussions, in-depth interviews, consumer surveys etc. Collectively, we recognize them as Field Surveys or on-ground research operations.
WHAT DOES A FIELD SURVEYOR JOB INVOLVE?
You might be approaching people in the street, door-to-door, offices, retail shops, public places or on the phone. Once employed, you'll typically receive a few days' training before the required activity. You may also be accompanied by an expert on your first task.
If you're going door to door asking questions, you'll probably be given a list of streets to visit, each with a set quota of interviews to conduct. Alternatively you may have a pre-selected list of addresses to contact. These may contain the name of a specific person you need to speak to.
Your activity might involve observing a retail outlet for product or service assessment. Observation might require you not to reveal your identity which often is the case in mystery shopping. (You will be required to visit target site and observe, as per the checklist provided but you will remain anonymous and pretend to be regular customer or services seeker.
Similarly, you might be tasked to visit public places to conduct surveys or may be retail offices to observe customer services and product.
WHAT YOU NEED TO KNOW
Be polite and approachable. Always explain what the research is about and what it'll be used for.

Make sure to record your answers. Take down the answers as you receive them. Then once the results are collated, they're passed back to the organization you're working for.

Researches are usually paid after the completion of assignment. Some companies will also reimburse travel expenses and may offer bonuses to those who meet their targets.

Read more about different market research assignments and tasks
DIFFERENT TYPES OF MARKET RESEARCH
There are two different types of market research:
QUANTITATIVE RESEARCH
Quantitative research is based on the quantities or numerical statistics collected by surveys and questionnaires. Mostly the questions are multiple choice.
Face to Face Interviews: You'll be asked to attend a short meeting to answer a series of questions about a product or service. Surveys are normally conducted face to face.
Online Surveys: You'll answer a series of questions about a product, brand or service through a website or by phone. These can be of many different variations. Some may want to put some visuals in front of you for feedback and opinions; others may want you to explore a website with a specific task in mind.  In some cases, you'll need to fit a certain 'demographic' to take part in a particular test. This means that you'll need to be a particular age, sex, or live in a certain place. All you need to do is take a few moments to fill in the qualifier test.
Consumer Researches and Surveys: Market researches are basically executed to analyze consumer needs and preferences. Also, needs of end user is important; this can be customer, businesses, capacity building of target audience – as it happens in assessments of surveys and long term community uplift projects. In all of this, surveyors play a role on forefront in for data collection, recording and sharing it in the required format, based on this data reports are made and ultimately decisions too. 
QUALITATIVE RESEARCH
Qualitative research is based on more in-depth questions, determining people's actions and thoughts by researching their attitudes and opinions. This type of research often takes place in groups or face to face. They may discuss a certain topic or collection of topics in a session. Participant's opinions and views will be analyzed and recorded as it is.
IDI (In-depth Interviews): One to One interaction will take place and questions related to product or services are asked. Also, interviews are conduced online as well. 
Focus group discussion: You'll be asked to discuss your opinions about a brand, product or service in a small group of people.
COULD I BE A FIELD SURVEYOR?
This is a job that involves interacting with different people of different industries and being interested in what they have to say.
Good Field Surveyor use positive, action-focused language, they also make it easy for participants to complete their survey. You need to be able to hold their interest for the whole survey and keep the results honest. This means not influencing the answers in anyway. You'll also need to be able to deal with rejection from some people.
Most of all, it's important to enjoy what you do and have fun being out and about. It tends to be a popular job for younger people, those with some relevant employment experience tending to have a better chance of securing work. Otherwise, with some training and experience you can secure paid research assignment/tasks.
There is no upper age limit to be a Field Surveyor. However it can be a flexible option for those with other commitments. Also, in most of the market research assignments you are not bound to commit yourself 9-5 but you can perform your task as per your convenience. When you get the required training, time duration for the task will be communicated and then you can manage the task as per your convenience.
WHERE CAN I FIND FIELD SURVEYOR JOBS?
The Ace Research is the professional and experienced employer for the Market Research sector and you'll find the whole activity managed with utmost flexibility and convenience of researcher/surveyor in mind.
The Ace Research also publishes its blog for detailed insights on our research activities and also we post our vacancies across social media and informal job portals.
HOW MUCH DOES FIELD SURVEYOR EARNS?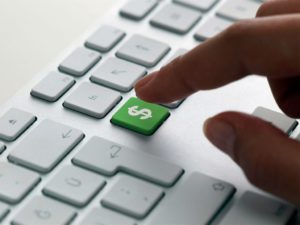 In all of the varying market research activities mentioned above, on average a field surveyor earns PKR 20 – 50k a month. With experience and dedication earning five digits a month from survey activities is doable. There can be 3 categories of field surveyor;
1. Telephonic Interviews and Online Assessment
The joy of having a telephone/online-centric job is that you can be based anywhere. So jobs are available at home or at a call center.
2. Door-to-Door Surveys
Doing field research is certainly more profitable, particularly in big towns. Outside main towns, the rate is different. Your travel cost is sponsored in most of our research activities, in some cases; an expense allowance for each assignment is also awarded.
3. Retail Assessments/ Branch Visits
Such activities involve sometimes a field surveyor to have distinct characteristics such as; to be well groomed, command over certain language, to belong to a specific location/region and often some prior experience (can be acquired with training and pilot visits). Often it is required to have motorbike or car for carrying out an assessment.
WHAT TRAINING CAN I TAKE TO BE A FIELD SURVEYOR?
If you want to improve your earnings as a Field Surveyor, think about taking some training, which may also open the way to more interesting roles.
Studying towards qualification
Various institutes offer various online and on campus certification in market research, which gives a comprehensive grounding in the basic principles and practices of effective market and social research. From there you can work towards Advanced Certificates, Diplomas and even Masters Degrees which will obviously put you in a completely different league and earnings bracket.
Besides having desirable certification or diploma – market research companies also offer short trainings free of cost to interested individuals.
GET YOURSELF A FIELD SURVEYOR JOB NOW
Register yourself with Ace Research if you believe you are consistent, hardworking, a good listener and also dedicated to meeting activity timelines. Ace Research provides complete training to all the shortlisted candidates who will pass our short interview and you could get a market research job down your street (literally) right now.