Retail auditors are those professionals that basically asses the stock at the retail outlets, in relation to company records and set requirements. They analyze everything about the company's stock in a retail outlet. They provide information about the brand's sales volume, the trending sales techniques, in store display effectiveness and overall stock management. Thus, retail auditors are important for any company but more so for FMCG companies which depend highly on retail stores for their product sales.
What key functionalities retail auditors perform:
Assessment of the various stocks in all the retail stores allocated to them.
Matching the stocks with the company's records.
Checking for any damage or wrong stock.
Realizing any issue with a particular stock.
Clearance of stock in a timely manner.
Documenting and proper reporting.
Who shall perform this activity for FMCGs?
As we can see, these professionals need to be very efficient and good at their work. Hence, conducting interviews and hiring these professionals is a tedious task for any company. So what can companies do? They can seek services of a market Research companies that conduct interviews and takes care of the entire hiring process.
All they need to do is contact such  companies and share their requirements. These research companies will carry out the retail auditing on their behalf. This is very effective and saves the company huge costs and the tedious process. Few companies like Ace Research not only perform retail audits for you but also facilitates your management with action oriented reports and in-depth analysis of whole activity thus, helping the company to perform retail audit's hassle-free.
Types of information that brand retail auditors gather include:
Sales volume
Stock levels (shelf and back stock)
Descriptions of in-store displays and promotional materials
Competitor activity
Planogram compliance (shelf location, number of facings present, number of SKUs present, missing/inaccurate shelf tags)
Pricing
In-store location of products
Product damage
Importance of Retail Audit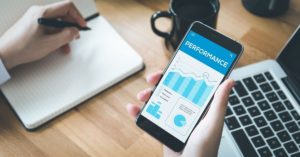 The benefits of conducting retail audits are twofold. On the one hand, they serve as a tool for suppliers to ensure that retailers are complying with pre-established agreements on product placement, pricing, and promotion. On the other hand, they allow brands to accurately measure their success in the retail environment.
Types of Retail Audits
With so much variance in the information that can be recorded in a retail audit, it makes sense to segment audits by data type. Different audit forms should be used to reflect the respective data being collected at a given store visit. Examples of the types of retail audits that a supplier might employ are listed below.
Retail Market
In some cases, brands might simply want to know the placement, where their products are being stocked (or could potentially be stocked in the future). Retail auditors might document the following:
Consumer sentiment towards the brand and its competitors
Store appearance and location.
Qualitative and quantitative information about other brands present in the store.
Merchandising Report
This type of store audit is primarily concerned with the brand's performance. Retail auditors use merchandising reports to analyze:
Inventory levels
Stock outs
Condition of products
Amount of available shelf space
Units ordered
Retail price
General shelf appearance
Promotional Report
If a brand is holding a sale or other type of special promotion, it is important to track its success so as to know, how it's performing in the short-term and how to improve in the future.
The type of promotion being used (tasting, demo, price reduction, etc.)
The duration of the promotion
The featured products
In-store position
Sales results
General effectiveness of the promotion.
Competitor Survey
One audit that brands shouldn't overlook is the competitor survey, which can reveal invaluable insight into how your brand stacks up against others in its category.
Who your direct and indirect competitors are in the store
Competitors' pricing strategies
How many facings competitors have on the shelf. Is your brand being significantly overshadowed?
Where competitors' products are located in the store.
Any promotions competitors are running
Steps in the Audit Process
After realizing the inherent value of retail audits, how can your company guarantee that it's executing them properly? Consider the following procedure to help your team make the most of every store visit.
Articulate your goals
Determine the main objectives of your retail audit. Are you primarily concerned with monitoring competitor activity? Or do you care about how quickly your products are moving off the shelf?
Design audit criteria
Select the exact questions you will be asking in the audit and the acceptable answer types. Will you use "yes/no" questions, have retail auditor's write-in responses, or use a scale such as 1-5?
Schedule Appointments
Once you know what you're trying to gain from the retail audit, it's time to make it happen. Aim for consistency in terms of who you send to which accounts. This way, individual retail auditors can become extremely knowledgeable about their stores and build a rapport with store management. Recognize that some retailers might want to be notified before retail auditors will be visiting their store. Also be mindful to schedule retail auditors for an appropriate number of audits as determined by their assigned territory.
Gather data and photos
Make sure auditors collect data that directly corresponds to the goals and criteria you've laid out. Including photos in audits is a great way to depict exactly what's happening in a store at any given time, and promotes accountability and compliance.
Evaluate results.
Once audits are completed, organize your data in an easy editable format. Numerical values can be depicted graphically. Check to see how the results you've achieved stack up against your pre-determined KPIs.
Implement changes.
After analyzing the findings, execute on what needs to be done in the short term. For example, you discover that a particular SKU is performing significantly worse than others, across several locations and you decide to pull it from shelves immediately.
Repeat the process.
After conducting several retail audits, you'll be able to make adjustments to your retail audit process as needed to tailor it to your company's unique needs. Regularly conducting audits will allow your business to be as agile and rapidly adjust to the ever changing retail landscape.
Advantages of Retail Audit Software
Historically, businesses have used pen and paper for retail auditing, which presents a number of avoidable challenges, such as:
Need to transcribe findings into a digital format after the fact
Risk of losing or damaging paper
Higher risk of human errors
Delayed transmission of data from the field to decision-makers
To combat these issues, companies can make use of technology.
Ace Research online dashboard offers ONE-STOP RESEARCH PLATFORM supported by data collection team all across country. Our dashboard is equipped to support your business in the following ways.
Ability to easily collect data through digital forms.
You'll want to be able to customize your survey questions to accommodate specific product families or retailers. Moreover, you'll want customization of the allowed answer types. Ideally, some questions could be marked as "mandatory" so that brand retail auditors cannot submit the audit without filling in a response for those questions.
Synchronization of data to brand managers in real-time.
The primary reason for using a technological solution as opposed to paper is so that managers can receive data from the audits immediately. The faster data is available for analysis, the faster changes can be implemented. To automate your process further, we offer a solution that readily transforms data into graphs and charts for easy visualization.
Image capturing capabilities
Photos illustrate what words alone cannot express. They're especially useful for revealing details about competitor packaging, shelf appearance, store tidiness, and promotional displays. Pictures are also great for depicting "before" and "after" scenarios.
Barcode scanning
To save time during auditing, brand retail auditors can scan the UPC of a particular product using a smartphone camera, which in doing so will populate their screen with more detailed information about the product.
Time stamping and/or geo-tagging
For organizational purposes, it's helpful to know the precise location and time that an audit took place.
Electronic signature capture
Getting a signature from a store manager lets your company know that the audit has been done.
A retail audit can help you evaluate the effectiveness of your overall retail execution strategy. However, the insights gained from retail audits are only as strong as the quality of the audits themselves. Moving forward, Ace Research helps you in planning how your business can augment its retail audit process by streamlining data collection and its analysis. Supports you in evaluating your findings to make the auditing process worthwhile and enable your company to make agile, informed decisions.