Meet our Team
We have Industry Experts on Hand
Our research experts constantly evaluate the best ways to put your money to work. Our analysis techniques are thorough and offers best value for money. Our research team comprises of 17 professional including Directors, Operations Team, Field Management Team, Quality Assurance Experts, Moderators and Analysts.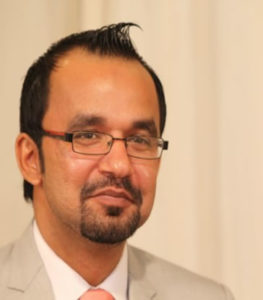 Dr. Gulfam Khan Khalid Baghoor
Dr. Gulfam Khan Khalid Baghoor has over 20 years' experience in various multifaceted fields. He is a development consultant and management trainer with significant experience in system thinking, institutionalization, project management, logistics and budgeting for HEIs, private and non-profit sectors. He has remained technical advisor, team leader and team member for design, implementation and monitoring many projects and has been involved in researching institutions like World Bank, ADB, UNESCO, USAID, CIDA, DFID, AHC, Unicef, World Economic Forum, Ministry of education, HEC, Plan Pakistan, Pathfinder International, PMI, PTA, and NHA. He has excellent leadership, interpersonal, listening, presentation and written communication skills with analytical, decision making & problem-solving ability.
He brings with his research, HR, CSR, and IT skills into the field of education, employment, and entrepreneurship. He also brings with him neuro-linguistic programming, workforce diversity, inclusiveness, team building, anger management and gender sensitization into the field of HRM, organizational behavior, organization development, managerial excellence, and leadership. He has trained more than 2500 participants from the government, corporate, and development sectors. He has been teaching for the last fifteen years many prestigious universities with leadership, management, training & development, career management, change management and business ethics as areas of interest. He is the reviewer of many journals including the Journal of Managerial Psychology. He has presented research papers in many national and international research conferences and has more than a dozen research publications in national and international journals. He is a public speaker and has participated in many local seminars, workshops, meetings, and conferences. He has 5 Academic Research Publications, 8 international research publications and 20 national research publications along with a written case study and ten conference papers. He is currently Associate Professor / Acting Director B ICON at NUML.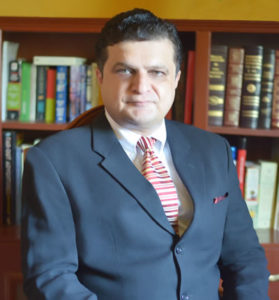 Zulfiqar Ali Qazilbash has over 20 years of international experience with market and consumer research related to products and service requirements, packaging, positioning, pricing, and distribution.
He has served as Head of Product Management as well as Vice President Sales and Marketing for reputable and well-known Corporations in the US. Besides, he has also served as Vice President Sales and Marketing for a foreign-owned IT Corporation in Pakistan with overall responsibility for all aspects of marketing including market research.
During his long professional career, he has helped design and successfully launch over 50 products and services. Besides, he has designed, led and managed market research, opinion surveys and impact evaluations for large donor-supported government and non-government projects in the education and other service sectors for which he has received multiple commendations.
Besides it, he also offers services for the corporate sector, Donor, Government and NGO sectors along with End to End management of all primary research including design, execution, quality check, and analysis. It also has experience in Moderated focus group discussions, Open and closed-end interviews, and Phone/email/SMS/field surveys, Ghost marketing, Opinion polls, Impact analysis and third-party validations.