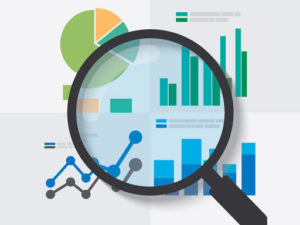 While it's tempting to rush to market as you transform your great idea into a reality, a lack of reliable market research can doom your dream. Know your market before you go to market.
The term "information age" defines our world today. All businesses require accurate and timely information to be successful. Whether your company is large or small, financing, equipment, materials, talent, and experience alone are not enough to succeed without a constant flow of the right business information.
Many large companies make market research into a very sophisticated and lengthy process so they can find out everything possible about their customers.
Similarly, government institutions must not disengage from research and development. Research helps in designing a sustainable policy to attain long term growth and prosperity. Government departments, particularly in Pakistan, have a long history of failed policies promulgated without prior research. State departments such as education, IT, climate, science, and technology, etc. must conduct a fresh assessment of the market by means of the third party to identify the gaps in the market. Otherwise, objectives set on unrealistic data do no validate any progress.
While you probably can't afford a separate marketing research department to gather and monitor all the information that could possibly help you, all institutions must know their markets, competitors, the customer wants and needs, and "what it takes to be competitive." It is not enough to know the answers to what, where, when, and how questions about our policies. We also need to know why people would endorse our ideas. You should expect to budget at least a minimal amount of time and money for research, especially if you are funding a new project or empowering the existing one.
Innovation is central to the rapid development of any country. Advanced economies of the world are only making progress because they are highly skilled at innovating and developing new products which give them a competitive advantage over developing nations. The rise of Artificial Intelligence, Machine Learning, IoT has been termed as the Fourth Industrial revolution which will bring opportunities as well as challenges and those countries who are not prepared for this next wave of the industrial revolution are doomed to fail. Innovation stems from generating new ideas, by making research-based products, making or building new business processes and generating new as well as efficient ways of doing the same thing. According to the global competitive index, Pakistan stands at number 122 out a total of 138 nations which indicates it is a clear backbencher. According to the global innovation index, Pakistan stands at number 113 while India stands at number 60 and China stands at number 22. This gives rise to a very pressing question that despite having the best brains, why are we lagging behind the world in innovation? We turn the blind face toward research and assessment of problems existing in the country. Lack of mechanism to promote research and development Pakistan is unable to set directions for growth.
For government agencies, market research will provide information on the following:
Capable sources, including small businesses
Commercial practices
Competitive market forces
Current laws and regulations
Existing products
Generalized pricing information
Successful acquisition practices of other organizations
Support capabilities
Varying levels of product performance and quality
Aftermarket research has been concluded, and the information is understood by the agency, it's important that they provide documentation of all the findings.